How to Increase Sales From Your Cold Case
May 10, 2018
As we move into May, it's time to start thinking about ramping up your summer sales.
One of the key focuses can be the cold case in your store. This piece of foodservice equipment can really boost your bottom line. A cold case gives you an opportunity to display high-margin prepared food and other fresh goods that sell well when temps are on the rise. Here are some steps you can take to make this summer your best ever!
Draw on Healthy Eating Trends
Being aware of current healthy trends and fads can help you capitalize and boost your income. The good news is that trends tend to stick around awhile, and that allows you to fully plan your inventory to maximize your advantage.
For instance, low-carb has been a trend for a long time. Why not offer lettuce-wrapped sandwiches in your cold case? You may find that these fly off the shelf as carb-conscious customers grab and go.
Offering fresh veggie sticks, ready-to-eat salads, and other healthy options can also help boost sales from this key foodservice equipment. There's a common belief that convenience stores offer nothing but mayonnaise-laden salads and burgers. Be different, and watch your traffic increase!
Present Time-Saving Favorites
Your cold case isn't a piece of foodservice equipment that only holds vegetables, of course. You want to offer a selection of customer favorites that are easy to grab and eat on the run.
There is definitely a market for ready-to-go burgers, sandwiches, and pastas. You can also offer food that can be quickly microwaved and taken in the car.
Figuring out how to offer old favorites in new ways can help boost this portion of your sales as well. Be sure you're aware of what's selling well and what's not, as well as what foods are more likely to be preferred in each season.
Make Sure You Have Excellent Lighting
Color has a lot to do with generating hunger and thirst, and you want to be aware of what color lights will look best with each product.
Choosing a cold case that allows you flexibility with lighting is vital to maximizing this foodservice equipment. Warm tones can help highlight meat and baked good, while cool lights emphasize the freshness of vegetables.
Consider changing your lighting and arranging your products to generate the best impression. Doing so will help drive sales.
Have High-Quality Foodservice Equipment
When you choose your cold case, be sure it's high-quality and works well. Over time, all machinery fails, so you'll eventually need to replace it. Whether you choose used cold cases or new, make sure they hold temperature well.
You want the overall environment of your store to be inviting. Nothing should be too small or cramped. You also don't want a "cold zone" in your store where customers don't feel comfortable because of the temperature.
By carefully arranging your foodservice equipment, you can create a welcoming shopping experience that keeps up with trends while offering family favorites. Need help choosing a cold case? We're here to serve you. Contact us for a quote today!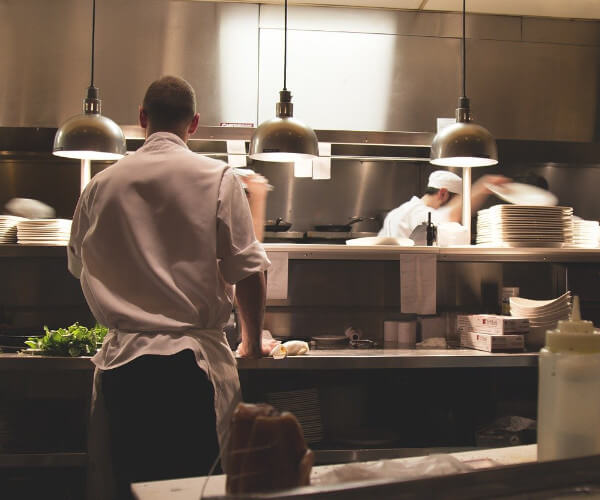 Tipton Equipment Restaurant Supply has a selection of kitchen equipment in Little Rock that will help enhance the menu of any restaurant, deli, or supermarket. Our span of kitchen equipment will help you keep up with growing consumer demand for fresh, high-quality...
read more