Why a Frozen Drink Machine is Vital Foodservice Equipment for Your Store
May 10, 2018
It's starting to get hot out there, and as summer approaches you should be thinking about how to promote your cold food and drink offerings.
Each store will have different foodservice equipment, but if you don't have a frozen drink machine, you should seriously consider getting one. Here are some reasons why!
Increase Store Sales
A frozen drink machine not only gives shoppers exactly what they want in the summer – and other times of year – they are large and often colorful. These attributes draw the eye, making your frozen drink machine the perfect focal point for a summer display. The slushies themselves are often bold and strong colors, such as bright blue, red, and purple. Colors matter a lot in retail business. Blue makes people think of water and may stimulate thirst. Red is a color that often signals hunger. Having this attractive, colorful machine as the focal point of your summer sales setup will help you sell more product and generate additional interest in your store. Slushies have a great profit margin and can be a major driver of income in your store!
You Have Frozen Drink Options
While colorful fruit-flavored slushies are well-known, this foodservice equipment comes with a lot of options. You can offer anything from frozen mochas to lemonades and smoothies. You can also offer frozen soft drinks. You know what sells best at your particular store, so you can decide which frozen drink machines are best for your location. If you've never had a frozen drink machine before, consider buying foodservice equipment that can be used for more than one type of drink. Other than drink mixes, you have choices about size, capacity, and voltage. These will have a lot to do with your peak customer need. Be sure you compare different machines and how many 10, 12, and 16 ounce drinks they can produce in an hour. If you choose a higher voltage machine, you'll get a faster recovery time. Make sure that you choose a voltage that matches your store's power supply and planned production rate.
The Foodservice Equipment Can Be Simple for Your Staff
One concern many store owners have about frozen drink machines is that the equipment will be difficult for their employees to operate. Again, there are choices available. Auto-fill machines come in both liquid and powder types, allowing you to use whatever mix works best for you. Pourover machines require an employee to put the mix in, but have fewer moving parts, don't require a water pump, and are less likely to require maintenance.  What machine you choose will also depend on your price point. Pourover machines tend to be on the less pricey end, while the auto-fills are more expensive. If you use a liquid drink mix, store it in the cooler to reduce the amount of time it takes to freeze in the frozen drink machine. This will give you a great product faster, which always pleases customers. Non-milk based drink machine will need to be cleaned once a week, and milk-based foodservice equipment should be cleaned every day.
Ready to Choose Your Frozen Drink Machine?
If you're ready to choose your frozen drink machine, or are interested in adding additional foodservice equipment to your store, we'd love to help. We can help you estimate break-even volume and profit, because we're committed to you having an excellent return on investment. We have machines that can help with carbonated or non-carbonated drinks. Contact us for a quote today!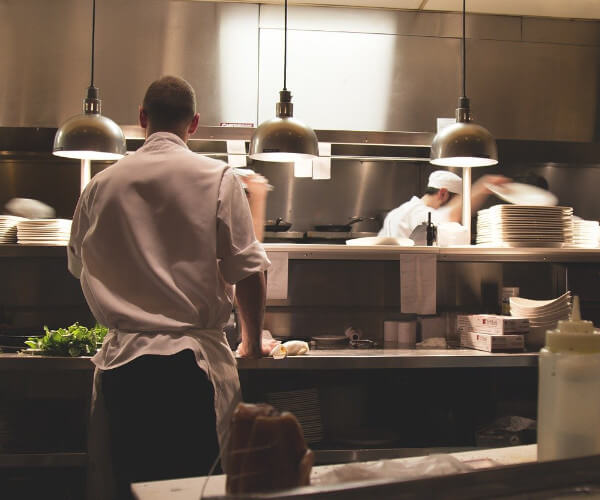 Tipton Equipment Restaurant Supply has a selection of kitchen equipment in Little Rock that will help enhance the menu of any restaurant, deli, or supermarket. Our span of kitchen equipment will help you keep up with growing consumer demand for fresh, high-quality...
read more