Are High Speed Ovens Too Good to be True?
February 6, 2018
You might have heard a few of the bold claims that foodservice equipment manufacturers have been making about high speed ovens, but they can't be possible, right?
Cooking three times as faster as regular ovens?  Five times as fast?  Fifteen times as fast?  It may seem crazy now, but this may be the future of speed cuisine.

In this article, we will talk about high speed ovens, and get into some of the benefits and drawbacks of this type of foodservice equipment. Read on to find out how your business could reap the benefits of this hot, high-speed foodservice equipment.
High Speed Ovens: How They Work
The high speed oven is an innovative type of foodservice equipment that combines microwave technology with convection technology to produce faster cooking times. Manufacturers have boosted the power of this foodservice equipment through a form of focused convection. Impingement cooking and radiant heat further speed up the cooking process to almost unbelievable rates.
With the small size of most high speed oven models, you can use this foodservice equipment nearly anywhere a standard microwave could fit. One of the best characteristics is that this kind of oven does not require a hood! Most high speed oven models include a catalytic converter that makes them truly ventless additions to you foodservice equipment line.
The attributes might appear infinite but, as with all foodservice equipment, there are a few pitfalls. Now let's take a look at some pros and cons:
High Speed Oven Advantages
Food is cooked up to fifteen times faster, increasing production

Improved moisture retention due to concurrent cooking

Programmable for regular menu items, further lowering time spent on the cooking process

Requires far less skilled labor because of programmability

Menu items and food can be cooked to order

No hood needed

No special cookware required
High Speed Oven Disadvantages
Small oven cavities restrict the number of meals you can cook at once

More than one oven may be needed for high-usage areas

Different models do different things – recognize the variations and choose carefully
Common Uses
The characteristics of high speed ovens make them especially handy foodservice equipment for operations that want to expand their menu of items that move at relatively low volumes. Cafes, bistros, convenience stores and food kiosks are only a few potential candidates.

Essentially, any operation that does not have access to a full service kitchen and wants to supply their customers with first-rate, cooked-to-order food without installing a hood could benefit from a high speed oven. Another contender could be a kitchen that simply needs extra variety and flexibility to improve their line of foodservice equipment.
High speed ovens produce exceptional results for most food products. Choose the best match for you by evaluating the various manufacturers, models, and sizes. Consider the variety the menu items that you plan on cooking, and make sure the oven you select is optimally designed to cook your menu items, and that they will fit inside the oven.
If you're looking to speed up your production, offer a broader range of menu items, or just have install an oven without needing a hood, high speed oven may just be the right kind of foodservice equipment for you. Happy cooking!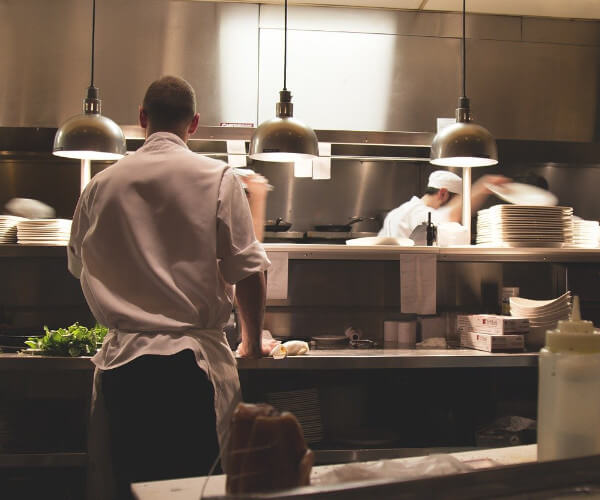 Tipton Equipment Restaurant Supply has a selection of kitchen equipment in Little Rock that will help enhance the menu of any restaurant, deli, or supermarket. Our span of kitchen equipment will help you keep up with growing consumer demand for fresh, high-quality...
read more