Beginner's Guide to Choosing a Commercial Ice Cream Freezer
April 3, 2018
Ice cream is a delicious and appealing desert treat for everyone, young or old.
Having made the decision to sell ice cream to your customers, whether you have a restaurant, convenience store, or specialty ice cream parlor, it is time to begin stocking up on the right foodservice equipment to get you started.
Ready to buy your own commercial ice cream freezer? Not just any type and model will be the right fit for your needs. What considerations must you go over before buying this foodservice equipment for your business? Here are the most important ones to get you started.
Space and Volume
How much space do you have available to you? How much of this can be occupied by new foodservice equipment? Remember that your ice cream freezer will not be your only foodservice equipment, even if you sell ice cream exclusively. With space in mind, you will have two major options: a floor model or a countertop model.
A floor model is best for establishments with plenty of space to spare on the floor (after factoring in other foodservice equipment) and that sell large volumes of the delicious frozen treats. For more limited spacing and for small, sporadic orders, you do not want this foodservice equipment consuming more space than is needed. Countertop ice cream models allow you maximize space by placing a smaller machine up off the floor. Display models of this foodservice equipment show off your ice cream selection to customers at eye level.
Cooling System
If you want to not just store but also make ice cream right in your kitchen or shop, your ice cream machine's cooling system goes a long way in determining its usefulness.  
Water cooled ice cream units tend to take up more space, but they are more efficient and can be comfortably used in warm areas; the attached water source means fast cooling. The air cooled version of this foodservice equipment, on the other hand, is best for places that regularly experience droughts or that have limited water supplies.
Type
When it comes to the type of ice cream freezer, this foodservice equipment has several options. To display pre-made ice creams to customers, dipping cabinets, glass-top freezers and display freezers are classic choices. Alternatively, used behind the counter or as a self-service option, soft serve ice cream machines can produce several flavors of ice cream or frozen yogurt.  
Flavor Variety
Yet another important consideration when purchasing your new foodservice equipment is the number of flavors you wish to sell. While some commercial ice cream machines produce only a single flavor, there are others that can whip out several different flavors, and even combine them. If you are storing pre-made ice cream bars or pints, you will need to choose a size of freezer that allows you to store and display your desired number of flavors in an attractive manner.
If you are considering buying used kitchen equipment, click here!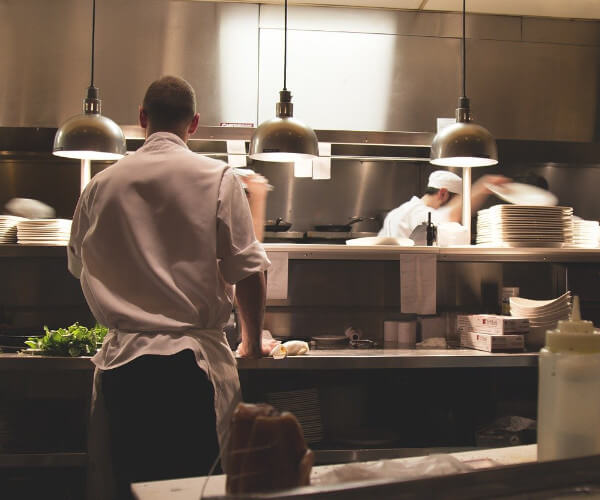 Tipton Equipment Restaurant Supply has a selection of kitchen equipment in Little Rock that will help enhance the menu of any restaurant, deli, or supermarket. Our span of kitchen equipment will help you keep up with growing consumer demand for fresh, high-quality...
read more