Is Your Kitchen Equipment Ready for National Hamburger Month?
May 16, 2018
Restaurants can always use a fun and playful way to bring in new customers.
Did you know that May is National Hamburger Month? Why not use that fact as an entertaining way to bring in new customers? You can offer a special promotion on a hamburger, or feature other dishes on your menu that will remind customers of hamburgers. Of course, you need to make sure your kitchen equipment is ready before you feature the promotion.
Flat Top Commercial Grills: The Key Kitchen Equipment for Burgers
The first step to making a great burger is having the right commercial grill for the job. If you're like many restaurants, your flat-top gets a lot of use for a lot of different food. How do you keep yours in top shape?
First, of course, is a thorough cleaning routine. Have you noticed any of the following issues?
Food sticks to the grill

Your food isn't cooking evenly

There's flavor transfer between foods

You have grease buildup or flakes of oil on food
These aren't the inevitable results of a well-used flat top. All of these problems can be prevented with a deep clean. Of course, be sure you know what your kitchen equipment is made of – don't use abrasives on chrome!
For a traditional stainless steel grill, scrap the surface clean while the flat-top is hot. Use warm water to boil off grease buildup, and carefully scour the surface using a griddle screen and scrubbing pad. Rinse and wipe clean!
For chrome, follow the same steps except scrub with a palmetto brush instead of scouring. When you're finished, polish and wipe clean.
Keeping your kitchen equipment sparkling clean will help you make the best burgers around – and National Hamburger Month is the perfect time to show that off!
Kitchen Fryers – What's Burger Without Fries?
With your grill in tip-top shape, there's one more piece of kitchen equipment that needs to be attended to. That's your fryer!
Whether you choose to serve frites and seasoned aioli or good 'ol fries and ketchup, you need to make sure your fryer is in excellent working order at all times. Again, that has a lot to do with regular cleaning.
Fry baskets should be cleaned daily, and the exterior of the fryer should be wiped down ever day as well. This helps prevent excess oil buildup, and keeps the oil from causing slick spots on the floor.
Any time you change and filter oil, the heating elements should be cleaned as well. Simply brush them clean, and get the food particles off the walls of the fryer also. This will help ensure you get even heating and don't have any flavor transfer.
Every few months, a fryer should be boiled out with warm water and commercial degreaser. Scrub the fryer with a long-handled soft brush, and let simmer for an hour. Drain and rinse, then dry before refilling.
Getting the Maintenance You Need
Finally, be sure your grills, fryers, and other equipment get the maintenance they need to stay in top shape.
For your flat-top, make sure that the griddle is level. If the floor has settled or the grill has been moved, you may need to re-level the piece for proper use. Levelers are easy to use and are found on the legs or casters.
You should also inspect for cracks or separations in the grill plates. If you see hanging residue at the backsplash, you want to correct the separation. Usually welding can fix the problem. Finally, make sure ventilation is correct and drafts aren't affecting operation, especially if the grill has been moved from its original location.
For fryers, check the entire machine at least once a year. Make sure fittings are tight and look for leaks. Notice if any parts are broken or worn, and make sure they get replaced. Your owner's manual will give you additional information about annual inspections.
Get Your Grill Ready Today!
If your grill is old or worn out, it may be time for new kitchen equipment. We would love to help. We have a variety of new and high-quality used equipment available, and we can help you find exactly what you need. Contact us for pricing and availability today!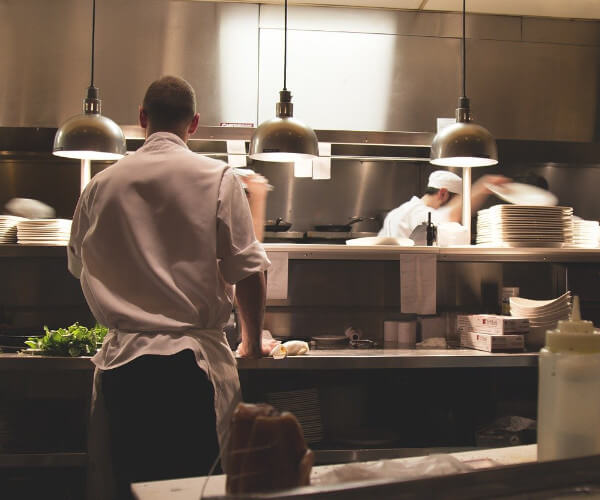 Tipton Equipment Restaurant Supply has a selection of kitchen equipment in Little Rock that will help enhance the menu of any restaurant, deli, or supermarket. Our span of kitchen equipment will help you keep up with growing consumer demand for fresh, high-quality...
read more