How to Choose Your Next Commercial Meat Smoker
February 8, 2018
The movies that connect with us on a personal level are the ones that linger in our memories forever.
Anyone who has used a commercial meat smoker knows that they have a huge influence on the taste of a meal. You need to have just the right kitchen equipment to get a meal tasting the way you want it to. To help you find the right commercial meat smoker, we have created a list of tips to help you get what you are looking for. Consider these 4 factors when choosing your next meat smoker.
1. Kitchen Equipment Brand Name
One of the first things to look at when buying kitchen equipment is the brand name of the equipment. The brand name can help you determine the quality of the kitchen equipment. One of the best places to start looking is the internet. A quick Google search can help you determine whether a kitchen equipment brand is good or not. Don't forget to also consider the model. You want a model that is just as reliable as the brand name, as different models have different features and levels of effectiveness.
2. Size
Look for a commercial smoker that meets your size requirements. To avoid overspending on kitchen equipment, look for a size that is just right for your needs. For example, if you serve an average of 25 customers at a time, you want your commercial smoker to handle about 25 meals. Getting a smoker that's too large will not only will that take up a lot of space in your kitchen, but will also result in you spending more than you have to on buying and running the kitchen equipment.
3. Capabilities
Is your purpose solely to smoke meat, or are you going to need to grill too? Many pieces of kitchen equipment can play multiple roles. That includes meat smokers. Many new smokers are able to both grill and smoke, so you can get two jobs done with one piece of equipment. If you need to both grill and smoke, you might want to look for a piece of kitchen equipment that can do both.
4. Fuel Source
There are multiple possible power sources for meat smokers. You want to make you're your kitchen equipment runs on a power source that makes the most sense for your restaurant. For many restaurants, that means propane smokers or electric smokers. Electric smokers are great for indoor use because they don't have any gas or CO2 output. However, they don't produce the same flavor as other smokers. With propane smokers, you will need to properly vent them in order to use them indoors. However, the smoker will heat faster and your meat will take on a richer flavor. If venting or outdoor cooking is an option, you might also want to consider charcoal or wood smokers, which will give you the most traditional flavor possible
.
Now that you know some of the options that are available for meat smokers, you will be able to make a solid decision about the next piece of kitchen equipment that you purchase. Make sure to do research on any piece of kitchen equipment that you are considering purchasing. This will help ensure that you get just what you are expecting, and maybe even more.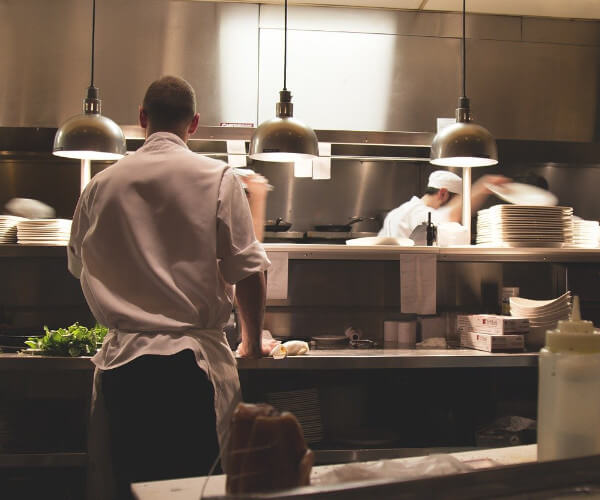 Tipton Equipment Restaurant Supply has a selection of kitchen equipment in Little Rock that will help enhance the menu of any restaurant, deli, or supermarket. Our span of kitchen equipment will help you keep up with growing consumer demand for fresh, high-quality...
read more