Kitchen Equipment You Need: Wellness Mats
May 20, 2018
When it comes to serving customers, you leave no stone unturned.
You choose the best kitchen equipment, test your recipes, buy the best ingredients, and hire excellent staff. Unfortunately, there's something that even the savviest restaurant owner often forgets – taking care of their employees' health and wellness. Your employees are the reason you are able to serve your customers at a top level. They deserve to be safe and comfortable – and you can provide that, quickly and easily. The best place to start is with wellness mats.
What Are Wellness Mats?
Designed to reduce the fatigue and pain of standing for long periods of time, wellness mats are kitchen equipment that keep your employees feeling good and moving quickly. If your staff are standing for long periods of time – either at the hostess stand, a stove, or other location – they can develop foot and leg disorders. Not only does this decrease their effectiveness at work, but they can miss time and cost your company money. Wellness mats are an ergonomic solution that cushions your employees' legs and feet as they stand. They absorb shock from walking as well, helping protect workers as they move from station to station. High-quality wellness mats are an investment in your employees and your business.
The Cost of Employee Injury
Workplace injuries cost money in health insurance and worker's compensation, of course, but they hurt your business in other ways as well. Workplace injuries can cause:
Absenteeism that has to be covered by other staff

Lower morale in the workplace due to overwork or gossip

Additional paperwork and frustration for management

Having to hire and train a new employee in case of an extended absence
By taking precautions with your kitchen equipment, including using wellness mats, you can reduce instances of injury, keep employees safe and happy, and protect your restaurant.
Choosing the Best Wellness Mat
How do you choose the right wellness mat? The first step is to realize that a wellness mat and a non-slip mat are not the same. A proper anti-fatigue mat will have cushioning, although it may well be non-slip as well. From there, consider the following:
What thickness will create the most comfort but the least disruption? Too thick of a mat may be uncomfortable or difficult to use.

Choose mats with sloped edges to reduce tripping.

Because you're in a food preparation area, be sure the mats are easy to clean and keep sanitary.
Your employees can also weigh in on what they would like in anti-fatigue mats. You may want to try a couple of different kinds before making your final decision.
Other Steps to Take
Wellness mats aren't the only way to keep your employees light on their feet. You can also encourage proper non-slip and shock-absorbing shoes. Shoes should also have proper arch support and heel cushioning. It's also important to encourage some movement, even among stations as they use kitchen equipment. If your staff have an opportunity to move around, shift their position, or even sit for a time during work, it can make a big difference in their overall wellness. Finally, work to improve the overall floor surface in your kitchen and restaurant. A softer but still sanitary flooring can have a big influence on employee health and wellness.
Get the Kitchen Equipment You Need!
Overall, your kitchen equipment works together with your policies and procedures to help keep your staff safe and effective. We'd love to help you find exactly what you need. We have a variety of wellness mats and other equipment your restaurant needs. Contact us today for more information!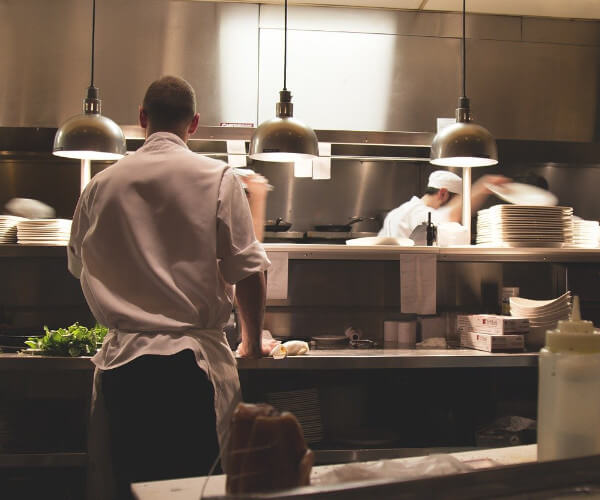 Tipton Equipment Restaurant Supply has a selection of kitchen equipment in Little Rock that will help enhance the menu of any restaurant, deli, or supermarket. Our span of kitchen equipment will help you keep up with growing consumer demand for fresh, high-quality...
read more