Choosing the Right Food Storage Containers for Your Restaurant
February 5, 2018
Choosing the right kitchen supplies will make a difference in your restaurant.
Whether it is heavy duty kitchen equipment or food storage containers, each piece of equipment plays its own important role. Today, we are going to talk about how to choose the right food storage equipment for your restaurant. One thing that you should keep in mind is that while one piece of equipment might work for one restaurant, it might not work for all restaurants. Choose what kitchen supplies are best for your application.
Choose a Material
Kitchen supplies come in a variety of different materials. Each material is typically good for a different use. Let's take a look at some of the top materials.
Polycarbonate Kitchen Supplies
Not only is this material completely clear, but polycarbonate is also extremely durable. It is one of the materials listed as shatter-proof. The temperature limits for kitchen supplies made out polycarbonate are anywhere between -40 degrees and 210 degrees Fahrenheit. Polycarbonate containers are the most expensive food storage containers.
Polypropylene Kitchen Supplies
Polypropylene kitchen supplies are in the middle ground of the price range for food storage. These containers are not completely clear and are instead translucent. The surfaces of the containers are BPA-free, and overall, the containers can typically withstand temperatures between -40 degrees and 160 degrees Fahrenheit.
Polyethylene Kitchen Supplies
Food containers made out of polyethylene are the most affordable of kitchen supplies for storage use. Just because they are inexpensive doesn't mean that they can't meet your needs. These containers have the same temperature range as polypropylene (-40 degrees to 160 degrees Fahrenheit). However, they are not clear or even translucent; they are usually opaque white.
Shape
When it comes to food storage containers as kitchen supplies, they can be found in two different basic shapes. Round food containers allow for the best air circulation and can cool faster.  However, most kitchen racks are not set up for round containers. This is why square containers are very popular.
Size
Kitchen supplies for food storage come in a variety of sizes. The most common measurement units are in quarts. You can typically find anywhere from 1-quart containers all the way up to 22 quarts.
Measurements
Almost all kitchen supplies used for food storage come with some form of measurement markers on them. For most containers, measurements in one unit (such as quarts) are on one side, while other measurements (such as milliliters) are on the opposite side. In other cases, you will need to specify what measurements you want to be printed on your kitchen supplies when you order.
Storage
Storage for your kitchen supplies is always limited. You want to look for food storage containers that are designed to be stacked when full. This will allow them to be secured in place to help prevent toppling. It is also desirable to find food storage containers that can stack easily when clean.
Kitchen supplies are an important part of any restaurant. They are what allow you to continue operating and can also be used to speed up the production process. Using these tips, you can find storage containers that are effective for your restaurant's needs.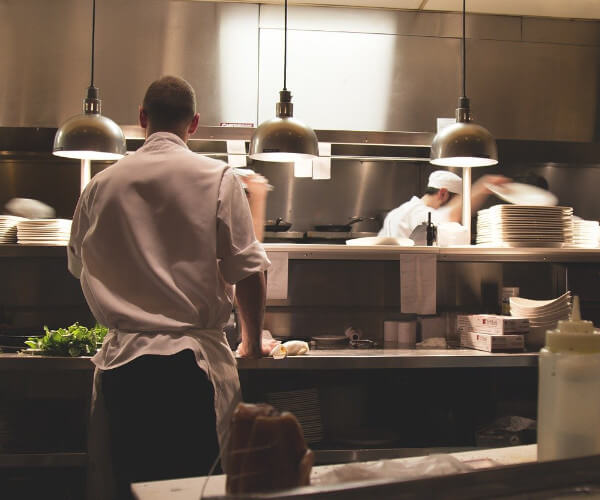 Tipton Equipment Restaurant Supply has a selection of kitchen equipment in Little Rock that will help enhance the menu of any restaurant, deli, or supermarket. Our span of kitchen equipment will help you keep up with growing consumer demand for fresh, high-quality...
read more