Proper Use of Cutting Boards
March 18, 2019
Food safety is vital to every restaurant – consistent inspections make sure of it! 
Unfortunately, the day-to-day operations can sometimes mean that safety falls through the cracks.
One thing that can get overlooked in a busy kitchen is the safe use of cutting boards. This kitchen equipment can get passed around, rinsed but not washed, and much more that can cause issues for your diners.
Fortunately, by creating a simple routine and implementing it as a habit inside your kitchen, you can avoid many cross-contamination problems. Here's what you can do!
Know Your Cutting Board Material
There are a variety of materials that you can choose for your cutting boards. Depending on your needs, including budget, durability, and cleaning processes, you can select kitchen equipment made from the following materials:
Wood

Composite

Bamboo

Rubber

Plastic

Flexible
Each of these materials has slightly different cleaning requirements. Many can be washed with soap and water immediately after use. Some can withstand a dishwasher, while others (like rubber) should not. Be sure to pay attention to maintenance as well – for instance, wood and bamboo require oil to stay in good shape.
Choose cutting boards that are non-porous, won't absorb juices, but at the same time won't dull your chef's knives.
Use a Color-Coded System
Chefs and line cooks should not have to wonder if the kitchen equipment they are using has been used for meat or vegetables. Instead, use color-coded boards to make it simple. Determine a color for meat, fish, poultry, dairy, and vegetables.
These boards should still be cleaned regularly to avoid bacteria growth and transfer from one food to another. However, the danger of cross-contamination will be much lower if the color-coded separation is kept in place.
By making this a normal part of training, you can help your kitchen staff develop a habit of only using the proper color with the proper food.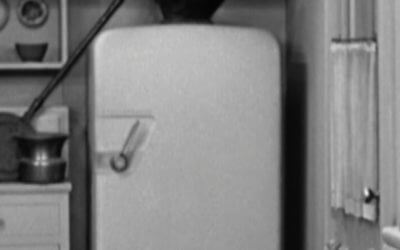 Welcome to our new series, "Roast and Toast"! Each month we'll feature one kitchen that we love and one that… well, could use improvements. The kitchens we feature can come from anywhere – TV, films, popular culture, you name it. We'll talk about what we love and what...
read more