Understanding Restaurant Equipment: A Variety of Fryers
May 15, 2018
You may think of a fryer as a simple machine with a basket and hot oil.
If you do, you don't quite understand this restaurant equipment. You're missing out on the enormous range of different fryers available! The truth is there are four very different types of commercial fryers, each with their own ideal uses and space requirements. So whether you own a food truck, a small store, or a large restaurant, you can find a fryer perfect for you!
Tube Fryer
A tube fryer has a series of tubes running through the bottom of the vat. They house gas-powered burners, allowing even heat distribution and good energy efficiency. A tube fryer is highly versatile and has a large "cold zone" where sediment from fried items can settle without burning. The cold zone is below the tubes, however, which can make it hard to reach and clean that area. Also, the cold zone still has oil, which means that a large cold zone uses a lot of oil that could be heated for cooking. A tube fryer is ideal restaurant equipment for high-sediment fried items like breaded cheese sticks, breaded fish, or other non-battered items. Because they are versatile, if you only have room for one fryer, this may be the best choice.
Open Pot Fryer
Open pot fryers have no tubes, heaters, or other elements inside the fryer. The bottom is wide open and easy to access and clean. The fryer narrows at the bottom into a "V" shape, which is where the cold zone is located. The cold zone is relatively small, which makes an open pot fryer better for low-sediment cooking. Things like French fries, hash browns, or other non-breaded items are ideal.  The heating element is outside the fryer, which means that it can be less energy efficient. However, it is more reliable than a tube fryer, because you don't have baffles – which can fail – inside tubing to distribute heat.
This easy to clean restaurant equipment is a great choice if you don't cook a lot of highly breaded items.
Flat Bottom Fryer
A flat bottom fryer is the perfect restaurant equipment for a restaurant or food cart that relies on wet batter and dough. If you spend your time cooking donuts, tempura, onion rings, or battered fish and chicken, this is the fryer you need. Heating elements in a flat bottom fryer are located outside on the bottom of the frypot. The entire bottom surface is a heat-transfer area, and there is no cold zone. Any sediment that falls off of food will continue to cook and burn, so this fryer is not a good choice for breaded items. Also, because of the design, it's not well-suited for high-volume frying. It needs frequent filtering, but is popular on food trucks and concession stands because they are perfect for battered foods.
Electric Burner Fryers
Have a small space but still need a fryer for some food items? Or maybe you want to fry, but don't have access to a gas outlet? An electric burner fryer can be perfect. The frypot is quite different – the burners are actually right in the oil itself. They are the most heat-efficient fryers and can recover their temperature much more quickly than the larger gas fryers we've covered so far. There is a cold zone below the burners, and the size of the cold zone can vary. This will be a consideration based on how much breaded food you choose to cook. The electric heating elements often lift out or hinge up to allow for easier cleaning. If you want an energy efficient model available in countertop size, the electric burner fryer can be exactly the restaurant equipment you need. Be sure to get a lift out or hinging burner model, however, to avoid frustration while cleaning!
Get the Right Restaurant Equipment Today
Choosing the right fryer for your restaurant doesn't have to be overwhelming. We can help! Now that you understand the best fryers for each type of cooking, you can get quotes on the exact equipment you need. Contact us today for quotes and availability!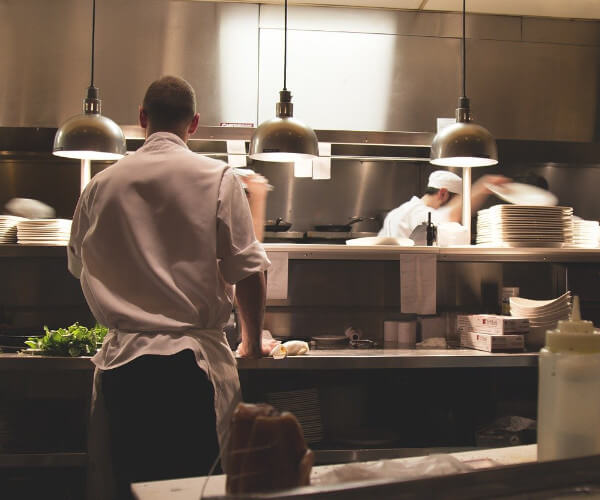 Tipton Equipment Restaurant Supply has a selection of kitchen equipment in Little Rock that will help enhance the menu of any restaurant, deli, or supermarket. Our span of kitchen equipment will help you keep up with growing consumer demand for fresh, high-quality...
read more