Choosing the Right Milk Cooler: Cold Wall or Forced Air?
February 11, 2018
In a restaurant, milk is an essential to have on hand for coffee and other café-style beverages, for serving with kids' meals, and as a key ingredient in many recipes.
Keeping your milk properly chilled can be difficult without the proper restaurant equipment. Luckily, there is a specialized piece of restaurant equipment just for keeping milk cold. You can reduce labor and keep your milk fresher with the power of a milk cooler. There are two types of milk coolers to choose from: cold wall and forced air.  Let's take a look at the two and see why the differences matter.  
Cold Wall Milk Coolers for Your Restaurant Equipment
This type of restaurant equipment has a wall with an evaporator and internal tubes that create a cold wall in the unit. The cold wall relies on the unit being closed most of the time and the milk being packed in tight.

Despite the name, "cold wall milk cooler," this piece of restaurant equipment does not get mounted on the wall. You can roll it around and plug it in wherever it is needed. Of course, as with most other restaurant equipment, you will want to make sure that your outlets can handle the equipment.
A cold wall cooler is a great piece of restaurant equipment for those who are looking to store a lot of milk at one time. Because the units have large doors that allow you to put in or take out a large amount of milk, you can clean the units easily and make sure that they are up to health standards for food service.
Forced Air Milk Coolers for Your Restaurant Equipment
A forced air unit is probably more along the lines of what you imagine when you think of a milk cooler. This type of restaurant equipment uses fans to circulate cool air over an evaporator and throughout the unit. At the same time, the fans remove hot air from the milk cooler.
To save on space, look for milk cooler with fans located near the top. A top-mounted set of fans will ensure this restaurant equipment takes up less space than most other options.
A forced air milk cooler is a type of restaurant equipment that is versatile enough for just about any kind of application, especially if your milk cooler isn't always fully stocked. However, these systems do tend to cost more in terms of electricity. They also tend to be harder to clean than other restaurant equipment because the fans make accessing the units somewhat awkward.
Whether you're looking at milk coolers or any other type of restaurant equipment, choosing the right one can make a real difference for you and your restaurant. Analyze the needs of your restaurant to decide which type of milk cooler is right for you.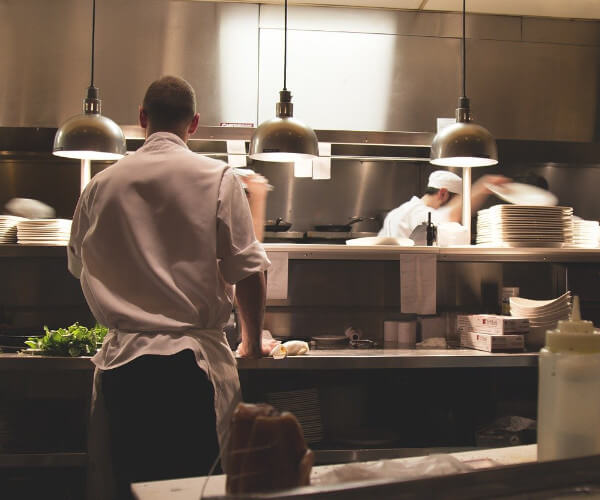 Tipton Equipment Restaurant Supply has a selection of kitchen equipment in Little Rock that will help enhance the menu of any restaurant, deli, or supermarket. Our span of kitchen equipment will help you keep up with growing consumer demand for fresh, high-quality...
read more