How to Deep Fry Safely & Efficiently
April 12, 2019
When it comes to kitchen equipment, knowing how to use it correctly is vital.
Not only does it keep your employees safe, it ensures that the food comes out well and that your equipment last a long time in good condition.
Using a deep fryer may seem pretty simple, and if everything is set up correctly it is. However, there are still tips and tricks to know, along with important safety rules. Here's what you need to know.
The Right Temperature
Having your fryer set to the correct temperature is the first step to simple and effective cooking. The idea temperature for most foods is 350° F. Keep in mind the temperature can fluctuate, so be sure to check it several times a day.
The thermostat will tell you the temperature, but be sure to use a metal dial-style thermometer as well to make sure your thermostat is accurate.
To avoid wasting oil, you can reduce the temperature to 200° during slower times, but don't forget to turn it back up when needed.
The Right Fryer
If you're going to use a fryer in your daily operations, you'll want to make sure that this vital kitchen equipment is the right model for your needs. Know whether you need a tube fryer, and open pot, or a flat-bottom fryer.
From there, you'll need to choose the size and power source. An electric burner fryer can be great for small spaces. Finally, think about whether you need new kitchen equipment or whether a high-quality used model will work well.
When you have the right high-quality model that's the right size, you can optimize both your speed and the money you spend on oil and upkeep.
The Right Cooking Process
When everything is set up and maintained correctly, your employees can follow a simple process for cooking. All foods should be fried from frozen, preferably straight from the freezer. Any thawing or refreezing will affect the quality of the product.
For the best results from your kitchen equipment, only fill the fry basket halfway and skim the oil regularly to remove debris. Be sure the oil reheats between batches as well.
The Right Maintenance
Of course, even with everything is cooking like you expect, there's still cleaning and maintenance to be done. Fryer oil should be filtered every day to extend the life of your equipment (and to provide high-quality food to your customers.)
To clean the fryer, drain the kettle and rinse it with hot water to remove any food debris. Inspect valves to make sure there isn't any oxidation of the copper, and clean the unit with a commercial cleaner designed for fryers. Drain the cleaner and rinse with water and vinegar. Drain again and wipe dry before refilling with oil.
The Right Kitchen Equipment Supplier
Of course, the first step to having high-quality fried food is to get your kitchen equipment from the right supplier. At Tipton Equipment, we've been serving Little Rock restaurants for many years. You can trust us to help you find high-quality new and used equipment of any type.
Need a quote? We'd love to help. Contact us today!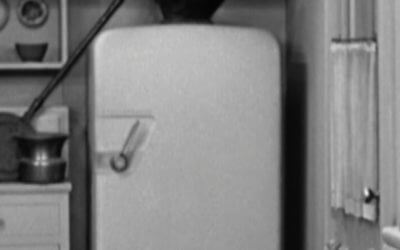 Welcome to our new series, "Roast and Toast"! Each month we'll feature one kitchen that we love and one that… well, could use improvements. The kitchens we feature can come from anywhere – TV, films, popular culture, you name it. We'll talk about what we love and what...
read more